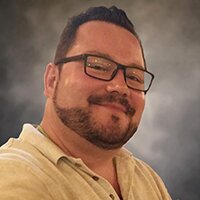 Obituary
Monsieur Éric Desforges de Coteau-du-Lac (anciennement de Grenville) est décédé le dimanche 24 janvier 2021 à l'âge de 42 ans. Il était le conjoint de Caroline Théroux. Prédécédé par sa mère Mariette Desjardins ainsi que son frère François. Il laisse son père Bernard, son frère Benoit (Kara), sa nièce MacKenzie, ses bébés poilus Kymo et Myka, ainsi qu'une belle-soeur, oncles, tantes, neveux, nièces, cousins, cousines et amis.
La direction des funérailles a été confiée à la Maison Funéraire Desforges, 188, rue Principale, Grenville, QC - (819) 242-2113. Funeral attendance, in person, is reserved for family members only. Live streaming is available to everybody.
Live streaming will be Saturday February 6th, 2021 at 2 PM. Diffusion web en direct sera le samedi 6 février 2021 à 14h.
Read More
Events
---
188 Rue Principale
Grenville, QC
J0V 1J0