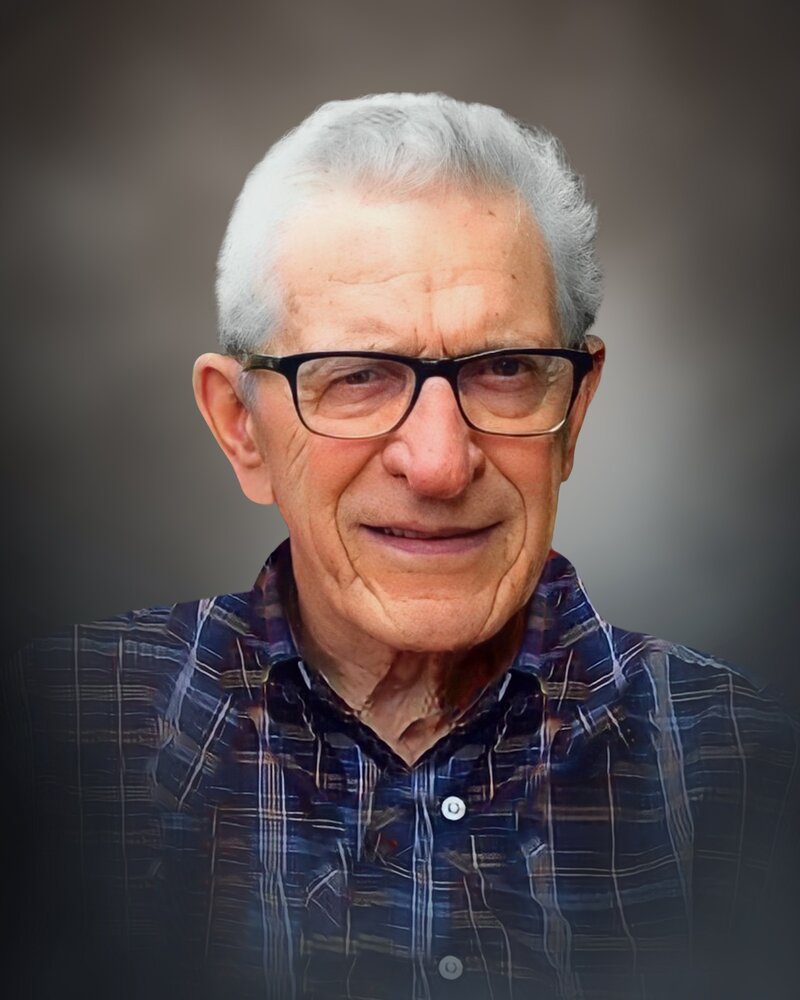 Obituary
Tom Kelly (88) – November 21st, 1933 to April 2nd, 2022. He was the son of the late Elmer Kelly and Ruth Farrara, Avoca, QC. He had 15 siblings, predeceased by 5. The last two years of his life, were spent in Lachute Residence and the Pavillon where he received such loving and gentle care.
Tom is survived by the love of his life, Margaret of 63 years. He was the proud father of five children, Jeff, Tami (Ken), Hugh (Vivian), Jane (Joe), Brook (Lynne). He was Papa to 14 grandchildren and 13 great-grandchildren who were so warmly and lovingly welcomed. He was in his element when surrounded by family and always excited and eagerly anticipated weddings, holidays, etc. just so he could spend time with his loved ones.
Tom was a master mechanic and millwright. He was always busy fixing or greasing something. His passions were gardening, birds, card games, hedge trimming and the Avoca Cemetery. He believed in being kind and gentle to mother earth. He would turn his garden by hand as he did not want to hurt the earthworms. He also loved listening to old country and Irish music. His love of chocolate and sweets, in general, is renowned. Margaret spent many hours in the kitchen to indulge the love of her life. Tom will forever be remembered for his positive outlook on life and his warm and gentle hugs. He always had something nice to say about everyone and his smile would brighten even the darkest days. He was always the first to lend a helping hand and took pride in a job well-done. Tom was a very proud and humble gentleman. He will live eternally in the hearts of his wife, family and friends.
Funeral arrangements entrusted to Desforges Funeral Home, 188 rue Principale, Grenville, QC (819) 242-2113. A Graveside service will be held in the Avoca Cemetery Monday April 11th, 2022 at 1:30 P.M. Funeral attendance is reserved for family members and friends. Please bring your own chairs. In lieu of flowers, the family request that donations be made to the Avoca Cemetery Fund.
Read More
Events
---
188 Rue Principale
Grenville, QC
J0V 1J0